Episodes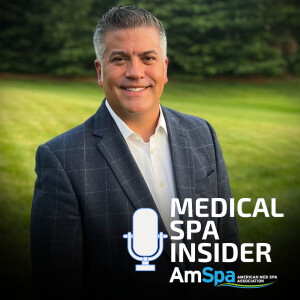 Thursday Nov 09, 2023
Thursday Nov 09, 2023
This week, AmSpa founder and CEO, Alex R. Thiersch, JD, speaks with Kent "Kye" Higdon, MD, FACS, board-certified plastic surgeon and Communications Commissioner of The Aesthetic Society. They discuss and contextualize the findings of the Aesthetic Plastic Surgery National Databank Statistics for 2022. Their conversation includes:
What might be driving the demand for surgical and nonsurgical treatments;
The evolving dynamic between plastic surgery practices and medical spas;
How aesthetic patient demographics are shifting;
Understanding price fluctuations in 2022;
How 2023 is shaping up for aesthetic practices;
And much more!
Get the full picture when you view the Aesthetic Plastic Surgery Statistics for 2022 and the 2022 Medical Spa State of the Industry Report.
This episode of Medical Spa Insider is sponsored by RepeatMD. Visit https://www.repeatmd.com to learn more!